I love Christmas.
And while I'm not quite ready to start decorating like the rest of blog land, I am proud to say that I am D-O-N-E with my Christmas cards. Well, they're not addressed, stamped, licked, or mailed. But they're ready!!!
Two of my favorite artists have come together and to open The Christmas Collaboration shop. To say I was excited when I heard this announcement is a bit of an understatement! 

Beautiful, right?!
Lindsay of Pen and Paint and Katy of Katygirl Designs have come together to create and offer beautiful art prints, note cards, gift tags, and printable photo cards perfect for the holiday season. 
My favorites are the Oh Come Let Us Adore Him print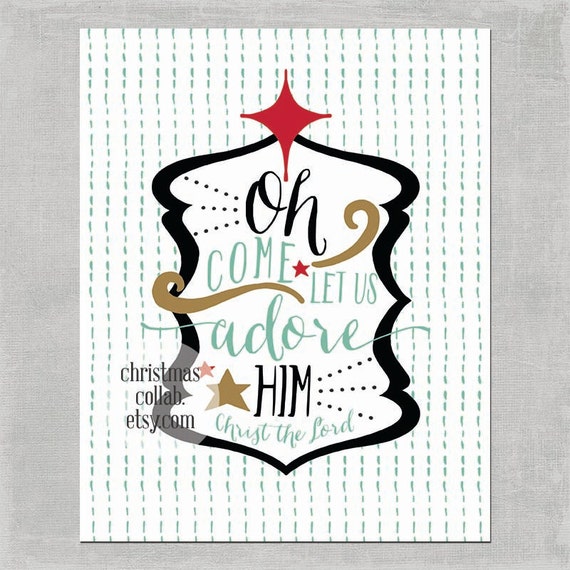 their set of gift tags: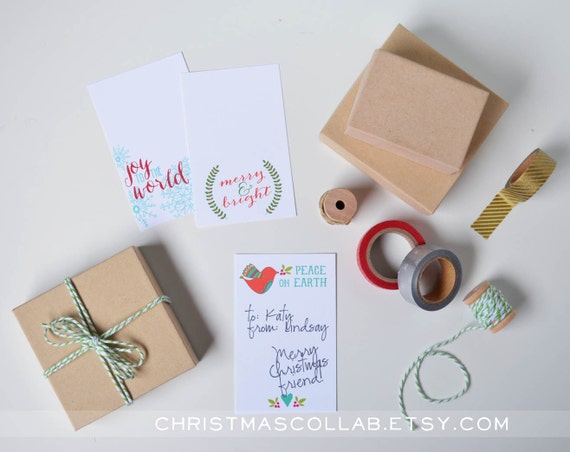 and pretty much all of their photo cards. I love that they have a great mix of holiday, Christmas, and religious cards, a little sumthin sumthin for everyone. 🙂
I had a hard time picking a design for our card but ultimately chose this double sided photo card:
yep. I'm hormonal. That just made me cry even though I've seen it a ton of times already. 🙂
Ordering is super simple too. You order, send them your picture, and they will give you a high res copy which you can then print. Printing wasn't bad either, they helped me out, and it was around $25 for a massive amount. So for the cost of Wal-Mart cards, you get a handmade, beautifully designed card that no one else will have.
And you will support two lovely, hardworkin' mamas. #winning
Do you want to win a card of your own?
Well, today is your day. Lindsay and Katy will give one reader a photo card of their choice, yay!
Wait for the Rafflecopter to load and enter here:
a Rafflecopter giveaway