If you are working with us on the 40 Bags in 40 Days challenge, you might be looking for suggestions of places in your home to clean. I've compiled this list of 79 areas and will add to it as we think of more. Think of it as your go-to checklist when working on your 40 Bags (or more or less). If you can think of more ideas, list them in the comments!
Want to join in on the challenge? Find more details here: 40 Bags in 40 Days 2014 Challenge.
edited to add (1/13/16): Many of you asked, so I've created a printable version of this list. Click here to print or save to your computer:
---
Kitchen:
Whether you have a big or small kitchen, I think it is a good idea to break up this area into sections. Ditch things that are expired, have missing pieces, or are broken but also things that you have too many of, even if you like them. You don't need 10 different travel coffee mugs (even if you got them for free!), you probably only need one or two. You don't need 8 different styles of drinking glasses, pick one or two and go with it. Here are some examples of places to clean out:
upper cabinets
lower cabinets
all drawers
under the sink
junk drawer
food storage containers (especially the ones with no tops/bottoms!)
utensil drawer
pantry
refrigerator
freezer
vitamin storage
spice cabinet/rack
mismatched bowls or cups
countertops
top of the fridge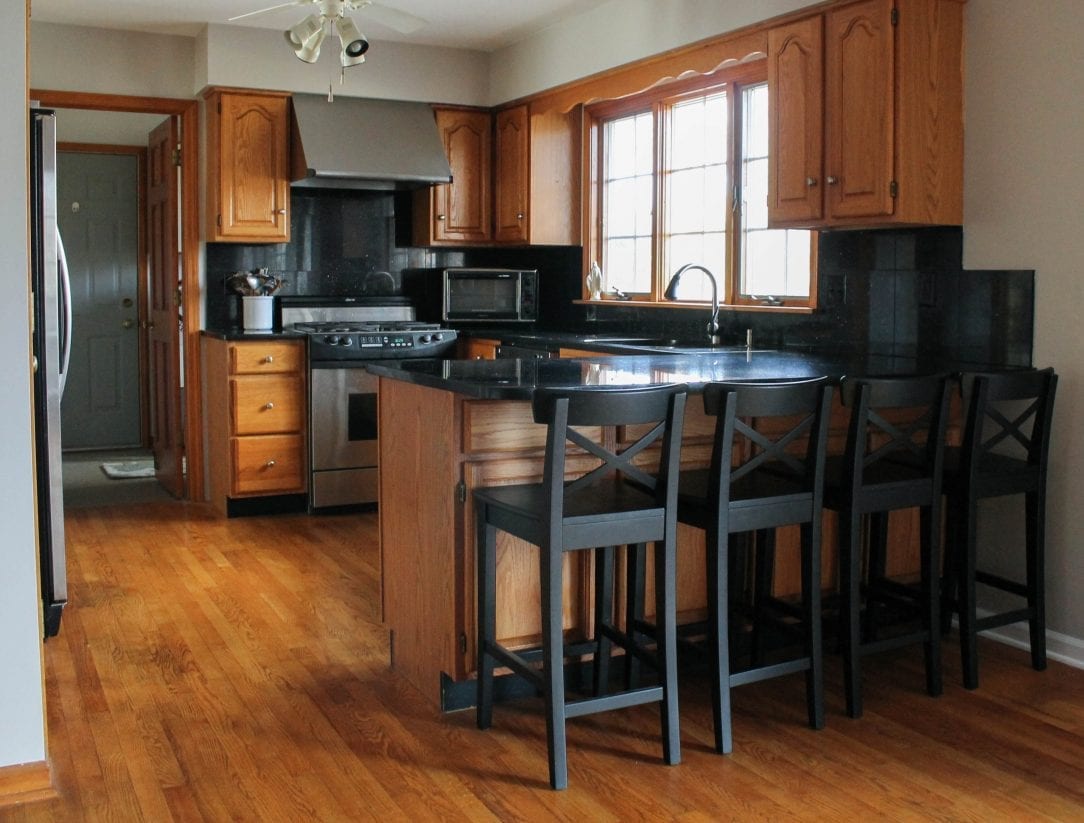 Family Room and Living Room:
This is the spot you hang out in, right? Well let's keep it that way! Remove all the clutter so when you finally get some down time, you can enjoy it.
Seriously, if you have tapes or VHS and you haven't used them in a year or five, you need to rethink keeping them. Same goes with magazines or books. 🙂
Foyer/Front Closet
In a perfect world, my foyer would always be clean. In real life, it is so hard to keep clean! Sort through the things you have stored here, look for duplicates, things you don't wear, or sizes you don't need. Take out of season items and put them in a "summer" or "winter" bin. Keep one or two pairs of shoes and a coat or two out but put the rest in a larger closet.
shoe storage
coat storage
mail
baskets
backpacks
purses
desk or sidetables
Bedroom:
Many people use their bedroom as a shove-all place (raises hand, guilty). But your bedroom should be the place where you go to relax. Clothes seem to take over. Just remember, if you don't wear it, get rid of it.
under the bed
dressers
closets
side tables
bookshelves
desk
chest
everything else that got shoved in here 🙂
Dining Room:
You may have collections of glasses or china or linens. Try to keep these at a minimum if possible and only keep what you use. If you have something nice, you should use and enjoy it instead of keeping it in storage your whole life.
buffet or side table
hutch
china cabinet
bookshelves
extra furniture
Basement/Attic/Garage:
These spaces will take some time so give yourself a few days or a week to tackle them.
They are also notorious for storing stuff out of sight that you will never use again. If you don't use it, you probably don't need it. If you might use it, take note and think about it, and if you still aren't using it a year later, consider donating it. Remember you are not a store and things can be replaced. If you are hanging onto it because you just might maybe need it some day, it isn't worth the space it is taking up.
Looking for a sturdy storage shelf to hold bins? My husband built one for our home, here are the instructions on How to Build a Basement Storage Shelf for $60 and in one day.
Other areas:
Our houses are all so different that making a tailored list is really up to you. Here are some other suggestions of areas to declutter:
craft storage
tools (shed/workbench)
paint cans and spray paint storage
furniture or DIY project piles
laundry room
linen closet
bathroom
bathroom cabinets
toy room
office (here is a list of "non-stuff" areas, such as email inboxes)
recipes
filing cabinet (shred old documents)
computer desk
medicine cabinet
makeup, lotions, and hair products
flower beds and garden
deck, porch, and/or patio
purse/diaper bag
car, truck, or van (including the trunk and glove compartment)
junk drawer (seems like there is one in every room!)
edited to add (1/13/16): Many of you asked, so I've created a printable version of this list. Click here to print or save to your computer:
Looking for a list of items that you can't see but are taking over your life? Here are some "non-stuff" areas to declutter. Want to join us on a challenge to decrapify your home and simplify? Join our 40 BAGS IN 40 DAYS challenge.
Have anything you think needs to be on this list?
Tell me in the comments!